Senators visited the HiLASE Centre
On Tuesday 22 March 2022, a group of senators from the Committee on Education, Science, Culture, Human Rights and Petitions visited the HiLASE Centre and ELI Beamlines. Chairman of the Committee Senator Jiří Drahoš, Vice-Chairman Senator Jan Grulich, Senator Josef Klement, Senator Jan Tencl and Senator Miroslav Plevný arrived at the laser centres.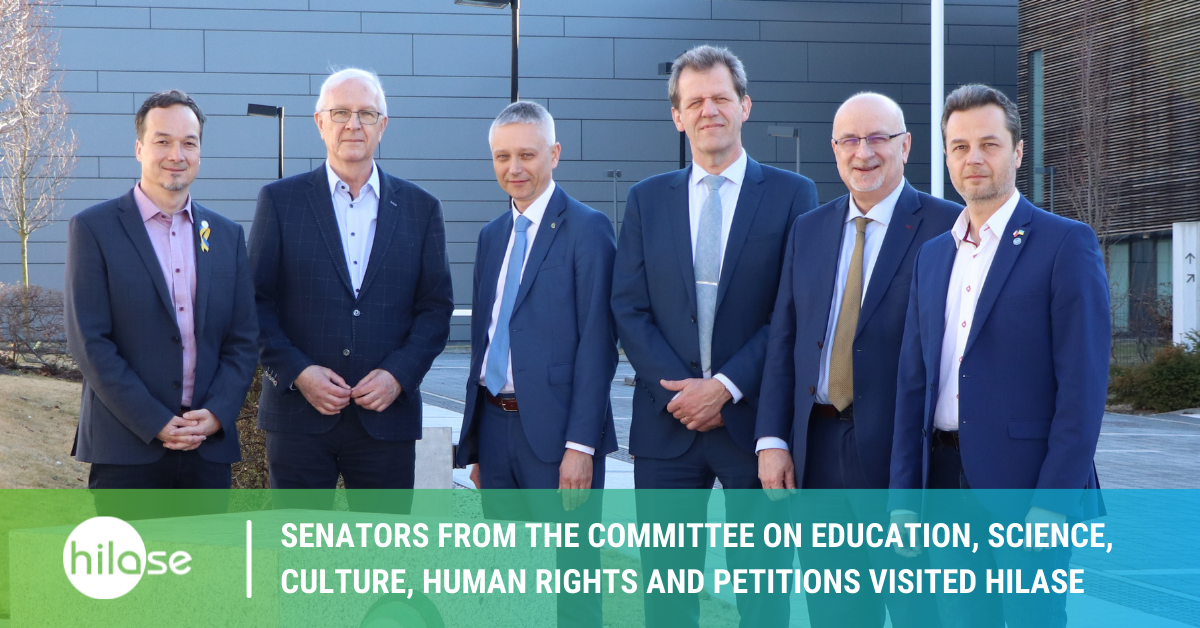 Head of the HiLASE Centre Tomáš Mocek welcomed the Committee and presented the history and current priorities of the Centre. After a look inside the laser development laboratories, the Senators moved to the experimental hall where Jan Brajer, Head of the Department for Industrial Laser Applications, introduced them to the Laser Shock Peening technology, which the HiLASE Centre is intensively involved in.
It was an honour to welcome these distinguished guests to the HiLASE Centre.