September Laser Safety Officer training at the HiLASE Centre
From the 21st to the 23rd of September 2022, Laser Safety Officer training took place at the HiLASE Centre. Alongside Helena Vohníková, laser safety lecturer of the HiLASE Centre and holder of the Certified Laser Safety Officer certification awarded by the Board of Laser Safety, who led the training, leader of control system engineers Jakub Horáček, team leader of Thin Disk Lasers Jiří Mužík, and post-doctorand Jaroslav Huynh, also participated as lecturers and instructors.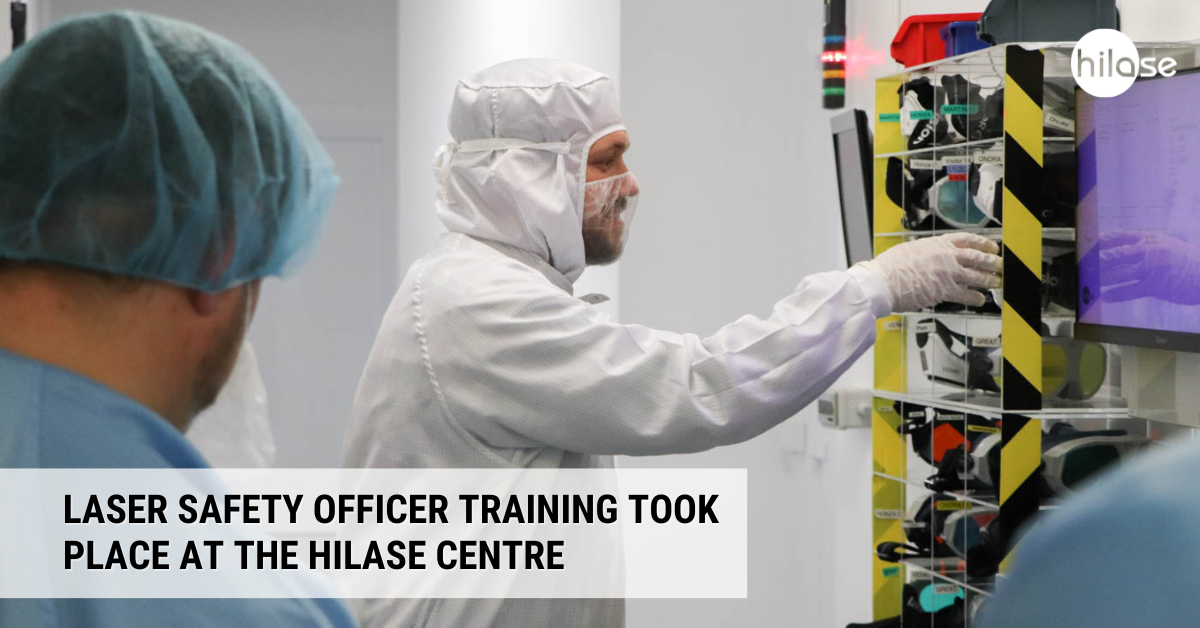 As usual, the training spanned over the course of two and a half days and covered the principles and practice of laser safety. During the first day of training, participants found out more about the fundamentals of lasers and optics, the maximum permissible laser exposure values (and what happens if they are exceeded), or basic safety equipment.
The second day was focused on calculations, risk assessment and different kinds of precautions. In the afternoon, the participants alongside Helena Vohníková and Jiří Mužík moved to the clean labs of the HiLASE Centre, where they had the opportunity to find out more about laser safety in practice. It is in these laboratories that the PERLA and BIVOJ lasers are developed, and that the Laser Induced Damage Threshold (LIDT) testing station can be found.
The third day of training concluded with a practical part and an exam testing the knowledge gained during the training.
Does your job description require you to become a certified Laser Safety Officer? Participate in the next training at the HiLASE Centre! Follow the Event page on our website or our LinkedIn, so that you don't miss it.