Taiwanese delegation in Dolní Břežany
On Friday, 1 April 2022, the Taiwanese delegation visited Dolní Břežany as part of a three-day programme in Prague and Brno. Six members of Taiwanese government agencies and nine representatives of research institutions visited the ELI Beamlines laser centre adjacent to the HiLASE Centre during the afternoon.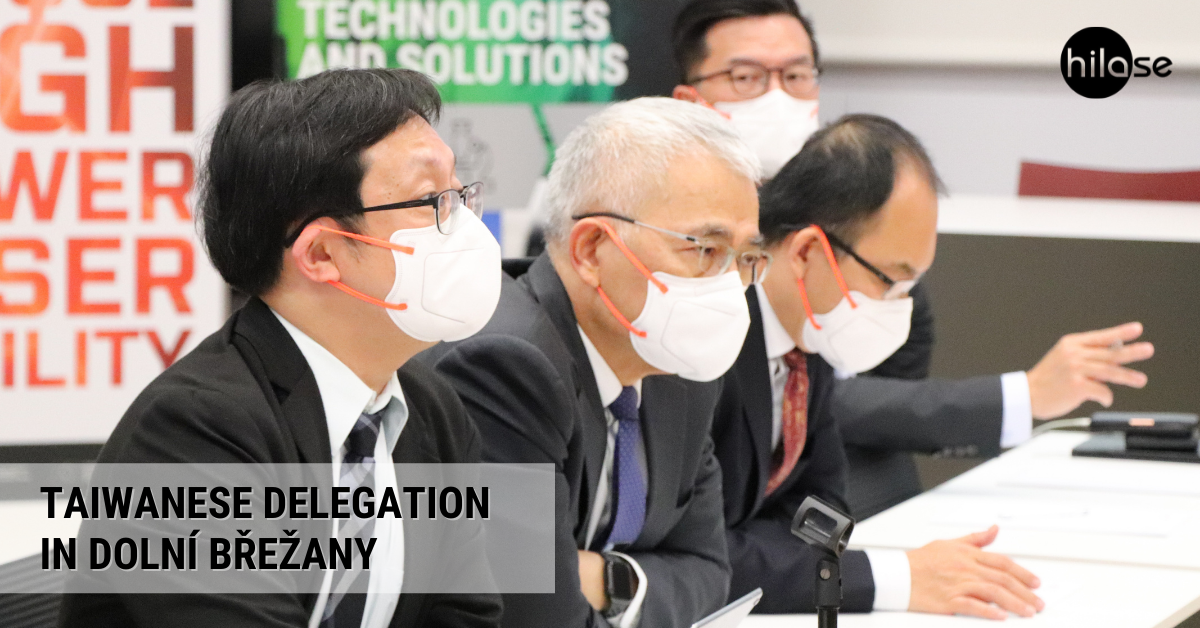 Among those in attendance were Hao-Chih Liao, Director General of the Department of International Cooperation of the Ministry of Economic Affairs, and Pei-Zen Chang, Executive Vice President of the Industrial Technology Research Institute (ITRI).
After being welcomed, the delegation members listened to case study presentations. Afterwards, Tomáš Mocek, Head of the HiLASE Centre, presented the latest research results from the laser centre and potential opportunities to deepen mutual cooperation. The visit of the delegation was concluded with a discussion about the continued development of relationships between Taiwan and the laser centres, especially in the area of research, technology and education.