TRL Space will send the largest commercial satellite in the history of Czech Republic into space
The science and technology news website Science Week wrote about the planned launch of the TROLL satellite to Earth's orbit.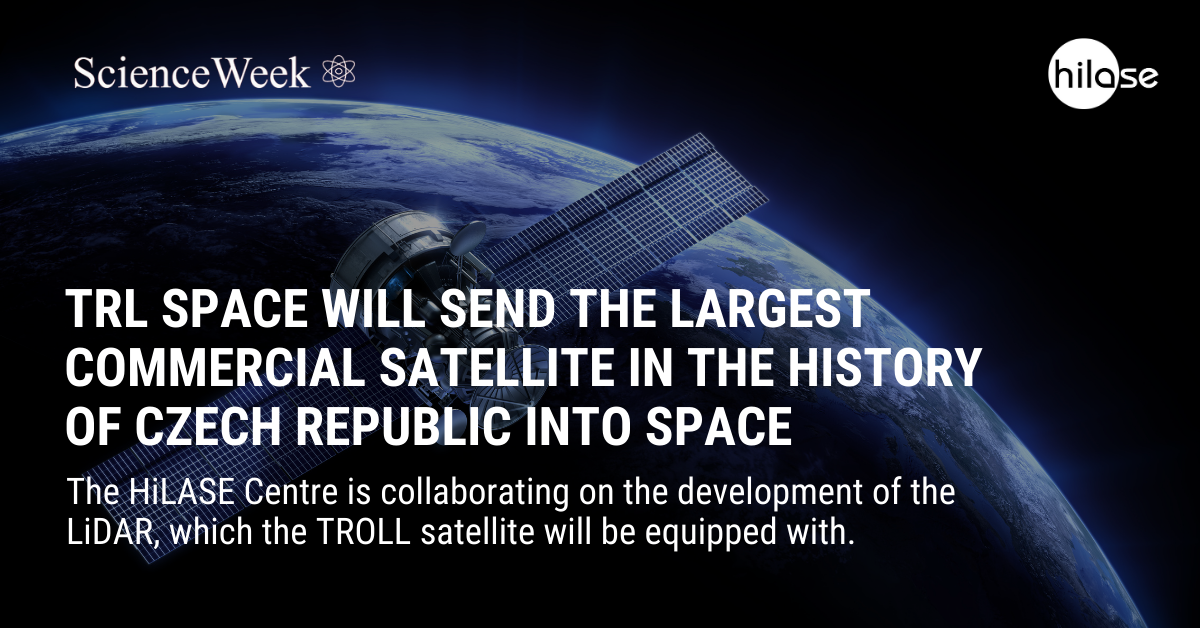 The satellite will include a LiDAR developed within the collaboration of the HiLASE Centre with the Brno-based TRL Space. It allows for highly accurate monitoring of objects in the orbit. The system will also later be used in the construction of a probe for the LUGO mission.