HiLASE Centre at the 10th birthday of Sciencefest
VedaFest, a popular science festival for the general public, celebrated its first round birthday this year. Thousands of visitors gathered on a hot summer day at Prague's "Kulatak" to experience science for themselves. Among a hundred of exhibitions, there was also the stand of the Institute of Physics of the CAS and the HiLASE Centre.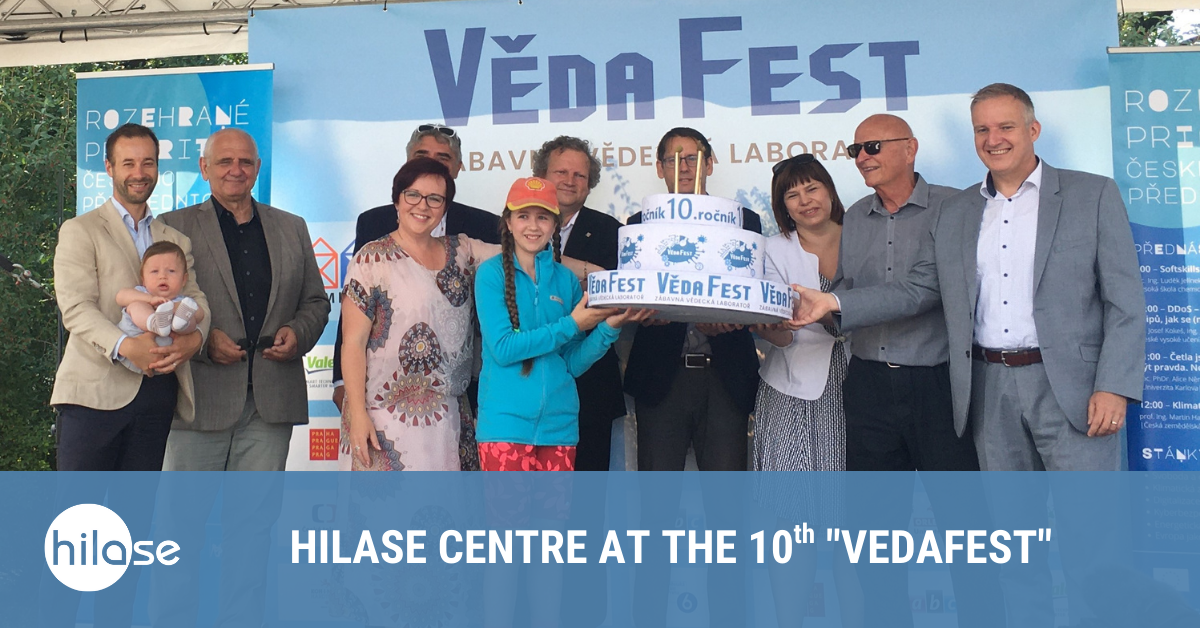 Martin Cimrman, a scientist from the HiLASE Centre, together with his colleagues from the ELI Beamlines laser centre, tirelessly explained to visitors how to safely handle lasers. "When working with lasers, it is important to protect your eyes, which is why we use different types of protective goggles, which people were able to try out. There was also great interest in practicing how to work in the laser laboratory. On a simple line-up, visitors tried to set up a laser beam as we really do in the HiLASE Centre," says Martin.
In addition to the lasers, visitors could also explore the universe and the daytime sky using the telescopes at the Institute of Physics stand. They also learned what thin films are used for and how they can protect us from heat.
We are preparing more events for the public again in the autumn. You can meet us during the Researchers' Night or the Week of the Academy of Sciences of the Czech Republic, directly in our laser centre in Dolní Břežany. More details will be published on our website and social networks.