Institute for Nanotechnology of the University of Twente at the HiLASE Centre
On Thursday the 14th July, another group of students visited the HiLASE Centre – this time from the Institute for Nanotechnology at the University of Twente in the Netherlands.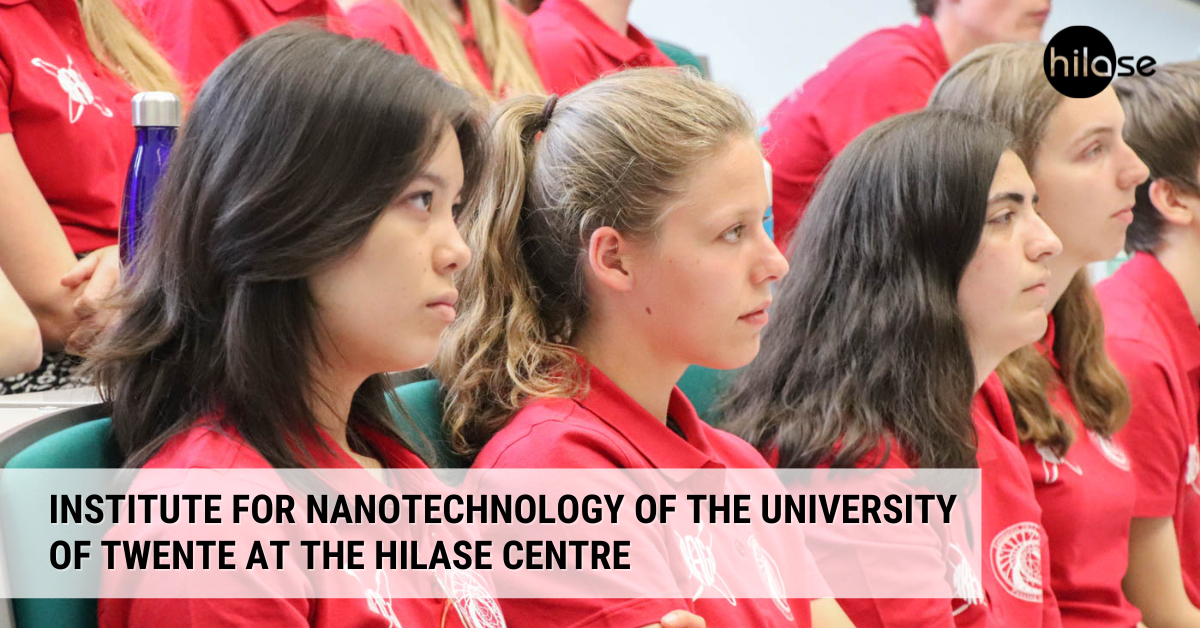 They were welcomed in the PERLA seminar room by LSP team leader and Ph.D. student Jan Kaufman, who presented the main activities of the laser centre to them. Since the Laser Shock Peening experimental hall, which student excursions usually have a chance to visit, is currently undergoing renovation, he introduced them to LSP with video demonstrations.
Afterwards, Martin Hanuš, junior researcher from the High Energy Slab Lasers group, took over the excursion. He introduced the Schlieren system, an optical tool used to visualize the change or non-uniformity of the refractive index of (not only) air.
Last but not least, the students had the opportunity to peek into the laboratories where PERLA lasers are developed through a window and to see models of our lasers.