Laser printing of 2D nanomaterials webinar Nathan Goodfriend | zoom webinar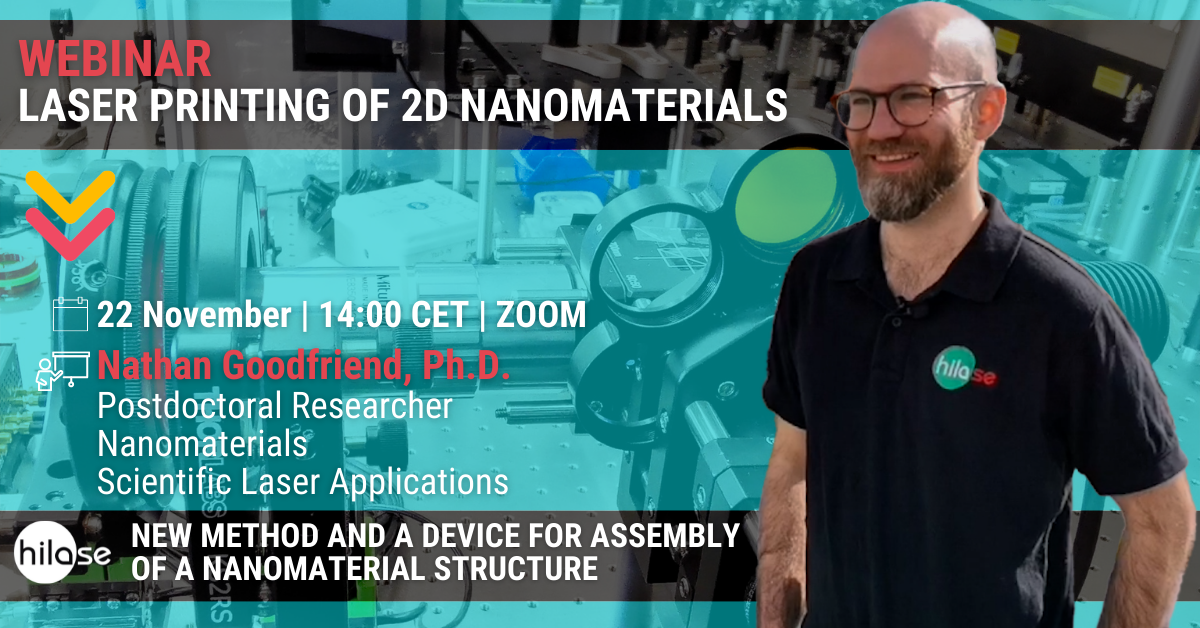 We would like to invite you to a unique webinar focused on 2D nanomaterials that will be led by our colleague, Dr. Nathan Goodfriend, Postdoctoral Researcher: Nanomaterials, Scientific Laser Applications. Nathan is also a lead author of three pending international patents, for a prototype technology for 3D printing of the world's thinnest materials.
WHEN: November 22, 2022 | 14:00 CET
WHERE: ZOOM
LINK for REGISTRATION: https://bit.ly/2DNANOwebinar
PRICE: FREE
OUTLINE
Motivation for assembly of 2D nanostructures,
Introduction to Laser Induced forward transfer, LIFT (a method of assembling microstructures),
Development of Blister Based LIFT which enables gentle transfer of micro and nanomaterials,
Control of Blister based LIFT through underlying theory,
Use of Blister-based LIFT on 2D nanomaterials,
Development of patent pending Prototype for guided transfer of 2D materials,
Call for project partners and collaborative advancement.
Nathan also wrote a white paper that introduces complex information on the topic of Laser Based Precise Selection and Transfer of Ultra-Nanomaterials. More information is HERE.
PAPERS
Other interesting publications can be found HERE.