Webinář: Laser printing of 2D nanomaterials Nathan Goodfriend | zoom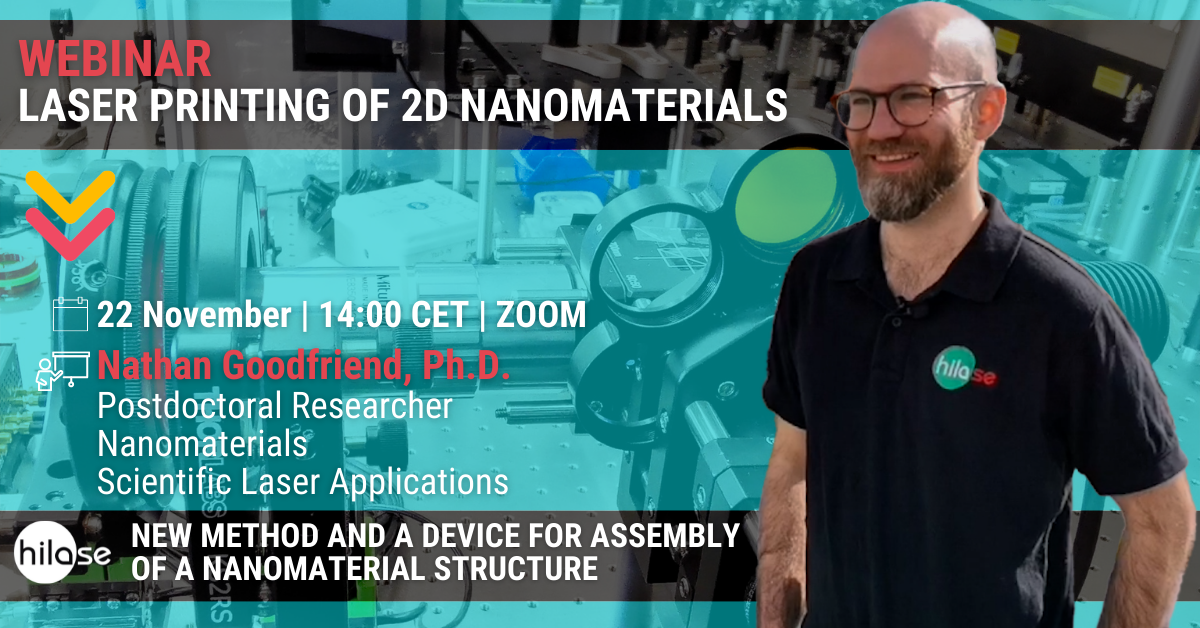 Zveme vás na webinář "Laser printing of 2D nanomaterials" našeho kolegy, Dr. Nathana Goodfrienda z týmu Nanomateriály, který je součástí oddělení Vědecké aplikace laserů.
KDY: 22. listopad  2022 | 14:00 CET
KDE: ZOOM
LINK a REGISTRACE: https://bit.ly/2DNANOwebinar
JAZYK: EN
CENA: ZDARMA
OUTLINE
Motivation for assembly of 2D nanostructures,
Introduction to Laser Induced forward transfer, LIFT (a method of assembling microstructures),
Development of Blister Based LIFT which enables gentle transfer of micro and nanomaterials,
Control of Blister based LIFT through underlying theory,
Use of Blister-based LIFT on 2D nanomaterials,
Development of patent pending Prototype for guided transfer of 2D materials,
Call for project partners and collaborative advancement.
Nathan also wrote a white paper that introduces complex information on the topic of Laser Based Precise Selection and Transfer of Ultra-Nanomaterials. More information is HERE.
PAPERS
Other interesting publications can be found HERE.