The HiLASE Centre participated in Catch me at Jaderka
On Thursday the 13th of October 2022, the HiLASE Centre participated in the careers fair Catch me at Jaderka organised by the Student union of FNSPE CTU. The event, taking place in the space of the na Trojance study hall, has been recurring since 2017.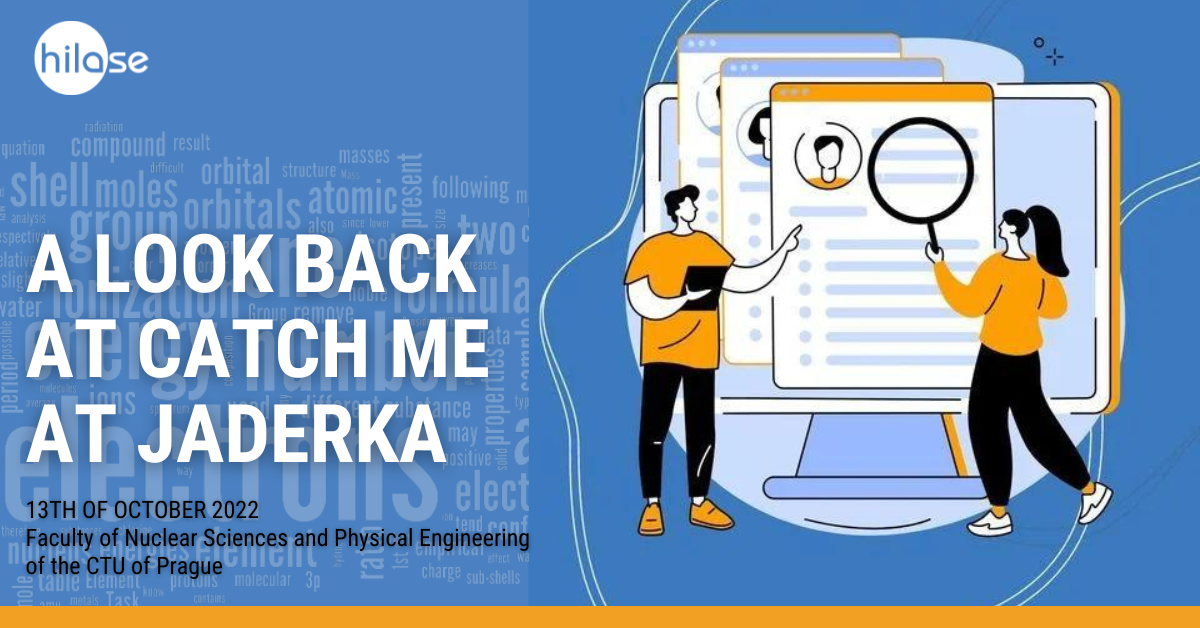 The students were welcomed at the booth by Martin Hanus, junior researcher from the High Energy Slab Lasers team, and Dominika Jirova, the Centre's HR partner. They introduced the focus of the HiLASE Centre and possible collaborations to those interested, mainly in regards to their undergraduate and master's theses, or as part-time employment. The students were mainly interested in the Laser Shock Peening (LSP) and Laser Micromachining (LMM) teams.
If you are also a student (or graduate) who wants to find out more about our work and career opportunities at the HiLASE Centre, don't hesitate to contact our HR department, or visit us on the next open day.