EU Committee on Budgets visited the HiLASE Centre
On Friday the 16th of September 2022, the HiLASE Centre received a visit from the European Union Committee on Budgets.
After a lecture and coffee break at the neighboring ELI Beamlines, the group was welcomed in the HiLASE Center lobby by Sanin Zulić, Ph. D. student from the Laser Shock Peening (LSP) group. They had a look inside the laboratory where the PERLA lasers, which hold two world records in multi-beam nanostructuring and speed of production of laser-induced periodic nanostructures, are developed. After a brief introduction of the centre and its activities, the committee representatives then headed to the newly renovated and re-designed LSP experimental hall.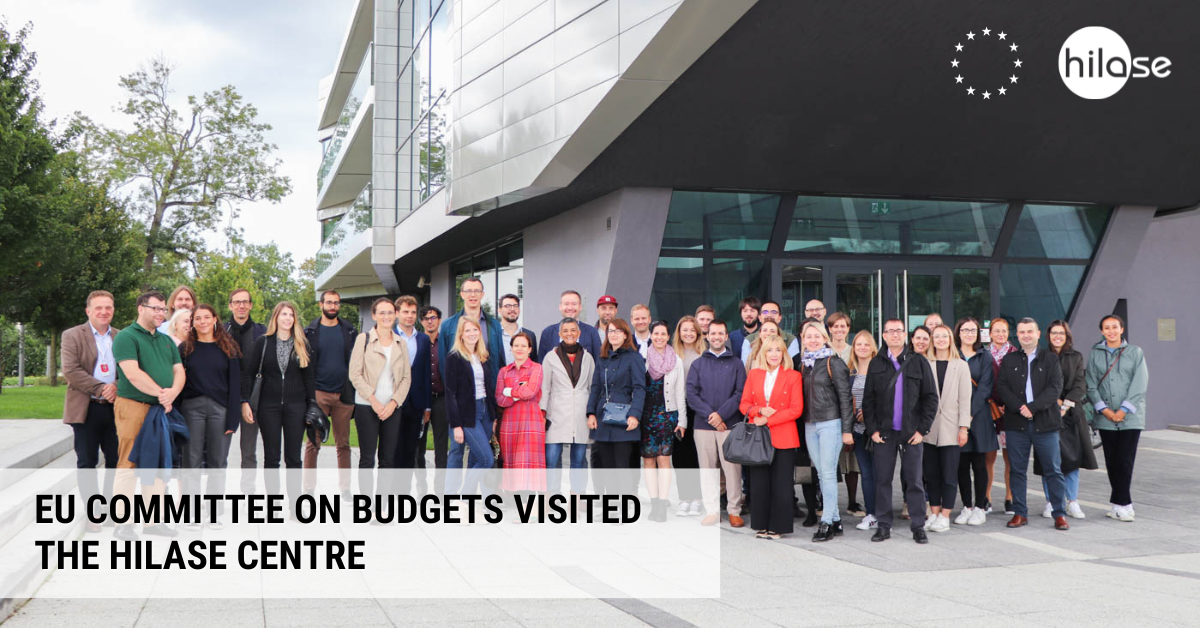 There they had the opportunity to see the LSP station and learn more about the use of this technology in various industries. The excursion was briefly joined by Marek Böhm, also a Ph. D. student from the LSP group, who showed them some samples treated with LSP. The excursion was concluded with a short discussion about the international cooperation of the HiLASE Centre.
Want to learn more about LSP? Read: