Laser system PERLA® and fiber oscillator GOpico® have European Trademarks EUTM announcement
HiLASE Centre is pleased to announce that we secured European trademarks for both our commercial laser system PERLA® and fiber oscillator GOpico®. Our PERLA laser system is registered under EUTM #018456436 and  GOpico under EUTM #018449899. For more information, please, contact our Technology Transfer Office at solutions@hilase.cz.
PERLA® 100 series lasers are compact laser systems based on a thin-disk regenerative amplifier, delivering picosecond pulses with pulse energy up to 20 mJ and exceptional beam quality M2 < 1.15, capable to produce several thousands of beams for multi-beam processing (drilling over 750 holes at once, surface structuring 250 cm2 per minute). PERLA® 100 series laser product portfolio covers repetition rates from 1 to 200 kHz, allowing standard industrial processing and monitoring equipment to be deployed with multi-beam processing approach.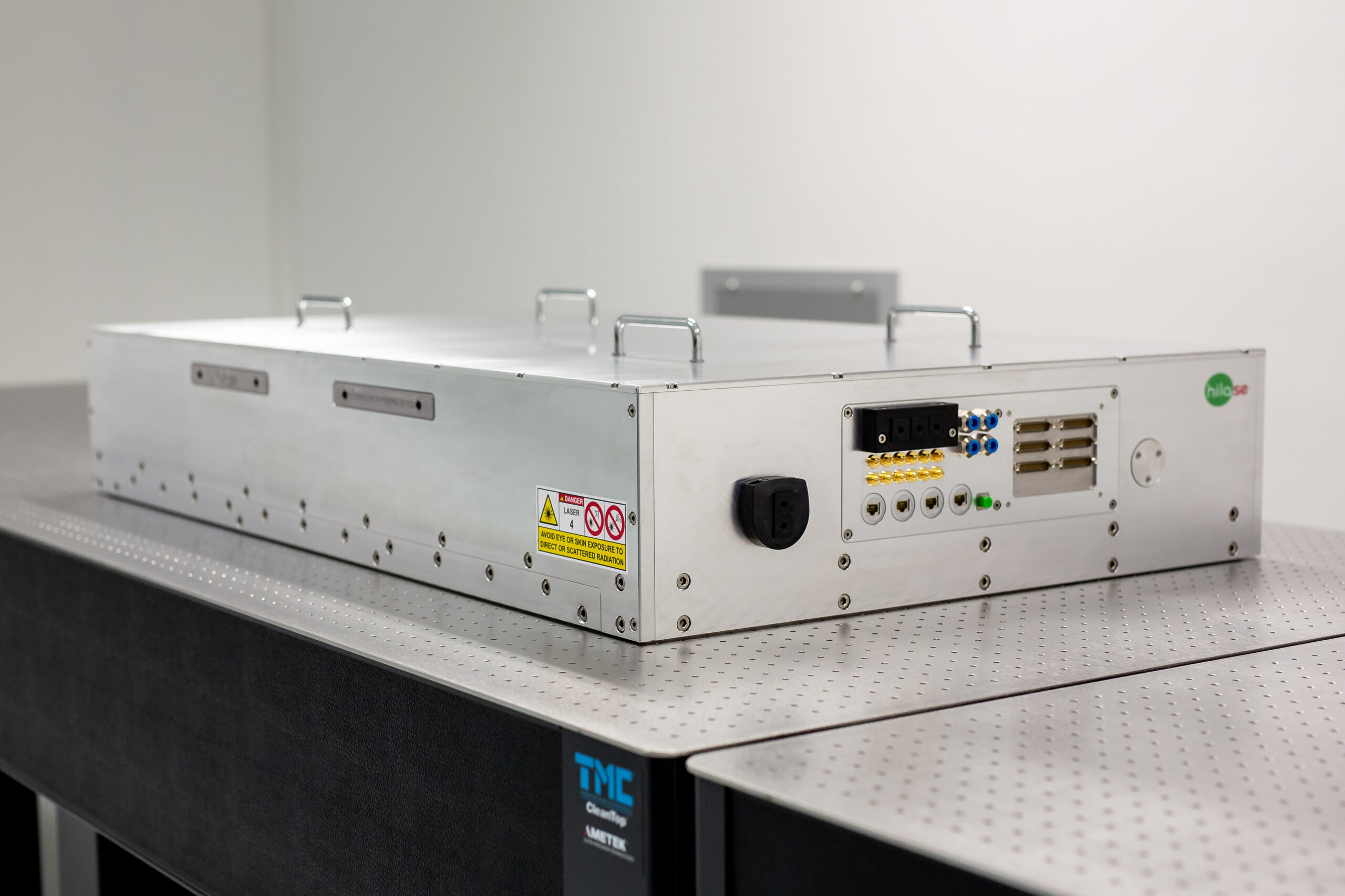 GOpico® is a mode-locked all-normal dispersion (ANDi) fibre oscillator with mode locking obtained by nonlinear polarization rotation and is used as a seed source for single amplifiers and compact front-ends of DPSSLs.