Colleagues from the Institute of Physics of the CAS at the HILASE Centre
On Thursday the 15th of December, the HiLASE Centre was visited by our colleagues from the Institute of Physics of the Czech Academy of Sciences.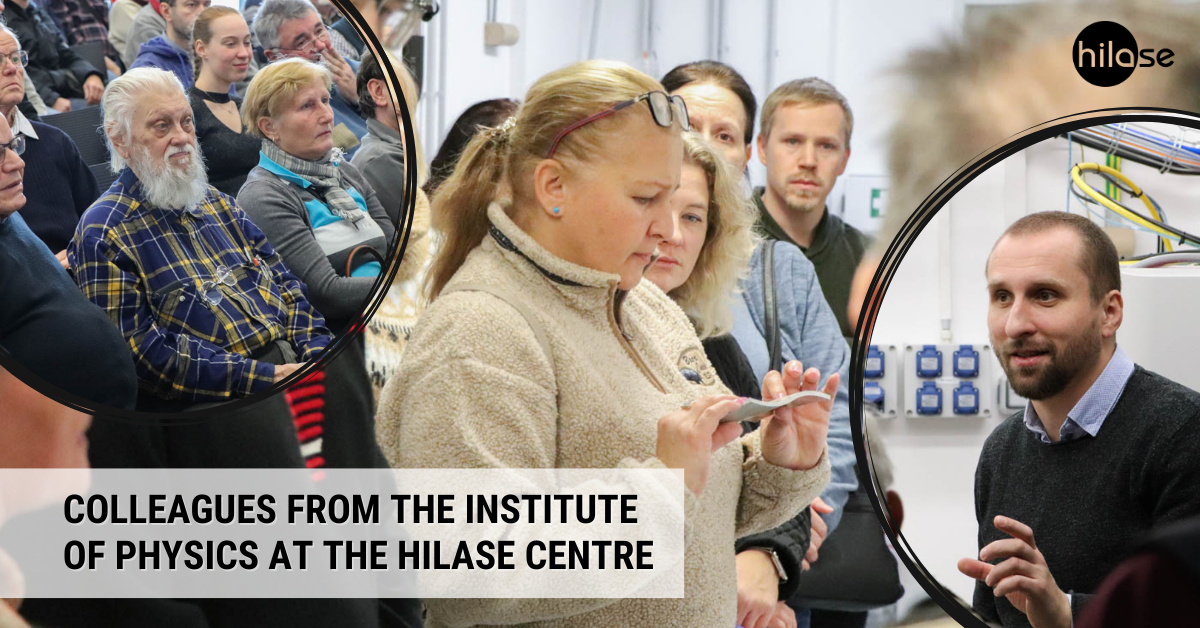 The excursion, which included nearly 90 participants, commenced in the lecture hall of the neighbouring laser centre ELI Beamlines. Among other speakers, Jan Brajer (head of the Industrial Laser Applications department) presented the most recent activities and results achieved by the HiLASE Centre.
Afterwards, the excursion moved to the HiLASE Centre building, where visitors had the opportunity to visit the Laser Shock Peening (LSP) experimental hall, where Jan Brajer introduced the main benefits of the technology and showed samples of industrial use. To conclude, the excursion took a look inside the clean labs where PERLA series lasers are developed along with Helena Picmausová (designer – calculations engineer from the Centre's technical support team).