Korean delegation at the HiLASE Centre
On Tuesday the 1st of November 2022, the HiLASE Centre welcomed a delegation of South Korean research and industry representatives. The visitors came from several different institutions, including Handong Global University, Korea Institute of Materials Science, Pavetech Co., Doosan Enerbility, Trimaran Consulting and Research, Gwangju Institute of Science and Technology, and Kyungpook National University. The main topic of the visit was the Laser Shock Peening (LSP) technology and its use in different industrial areas.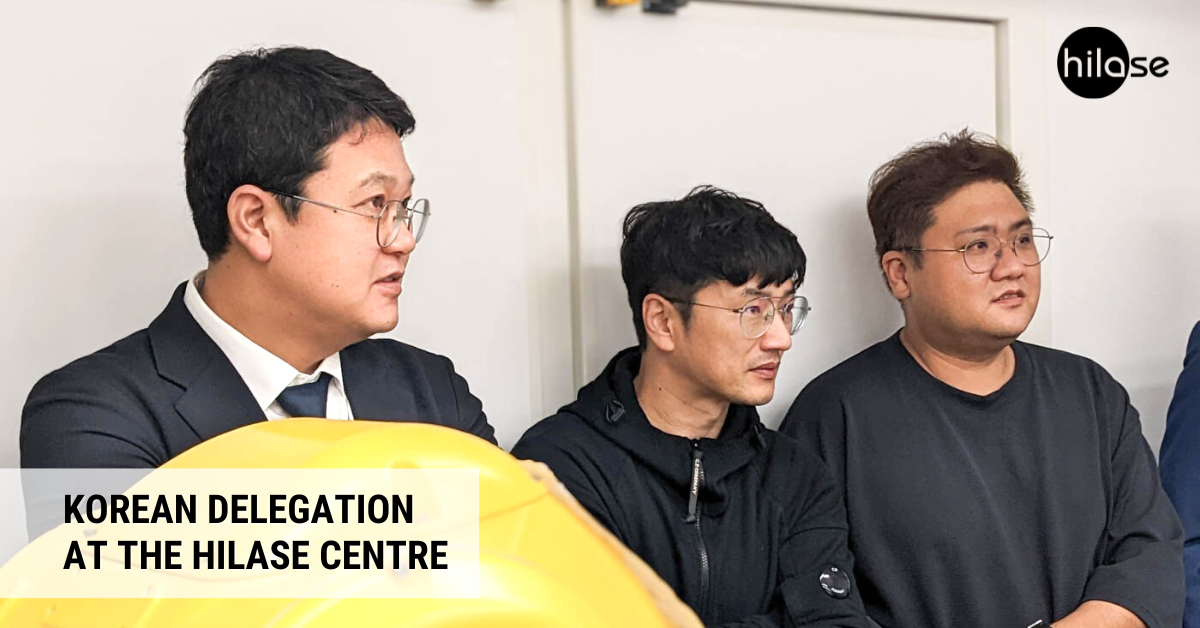 The group was welcomed in the lobby by Tomas Mocek (head of the Centre), Jan Brajer (Industrial Laser Applications team leader) and Sanin Zulic (Business Development Specialist). They introduced the main activities and long-term strategy of the Centre during a session in the seminar room, mainly in relation to the development of potential applications of LSP.
Afterwards, the delegation moved to the LSP experimental halls, where Jan Brajer and Sanin Zulic showed the visitors the Centre's LSP stations, shared some samples treated with the technology and the possibilities of collaboration with Korean institutions, and answered the visitors' questions.