Representatives of Laser Association Berlin Brandenburg at the HiLASE Centre
On Friday the 24th of June 2022, the HiLASE Centre opened its doors to a group of scientists and company representatives from the Laser Association Berlin Brandenburg.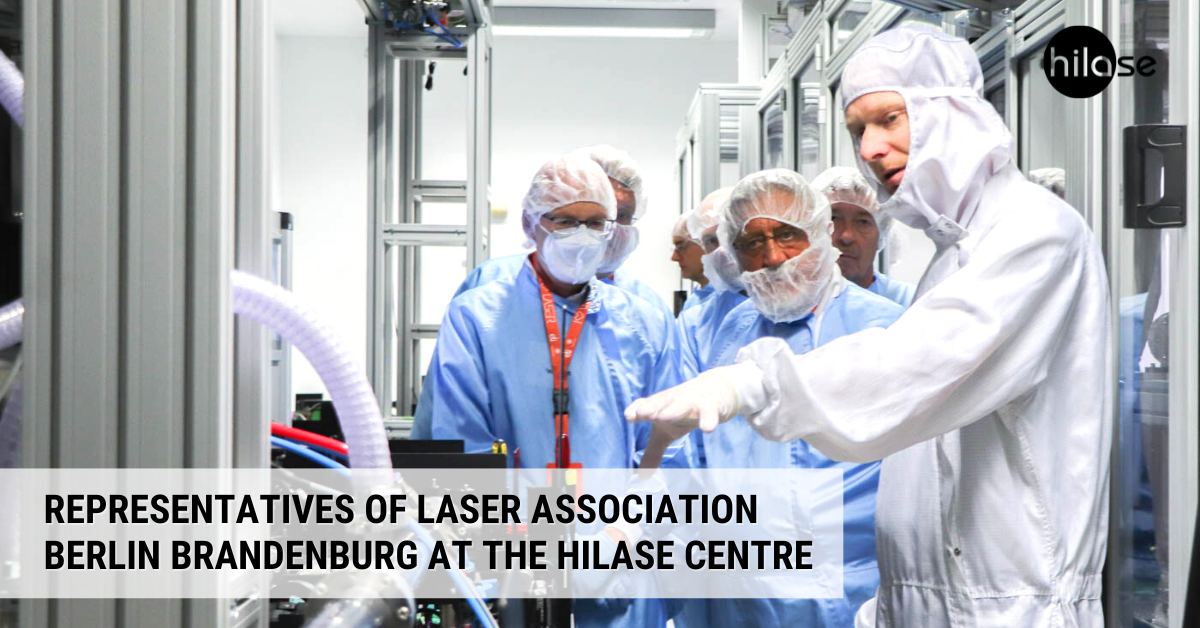 The group was first welcomed by HiLASE Centre's technology transfer manager, Martin Kubový. He gave them a short presentation about our research focus and industry applications of technologies such as Laser Shock Peening (LSP), Micromachining and Laser Induced Damage Threshold (LIDT) testing.
Next, several members of the group had the opportunity to visit the centre's clean labs, guided by junior researcher from the high energy slab lasers group, Martin Hanuš. Here, they learned more about the BIVOJ and PERLA laser systems and had a look at the LIDT station.