HiLASE Centre at the Expert Commission for Die Casting spring gathering
Meet HiLASIANS at the spring gathering of the Expert Commission for Die Casting (OK 06) at the Sobotín resort in Jeseníky. The event takes place on the 18th and 19th of April 2023 and, representing the HiLASE Centre, Jan Brajer (head of the Industrial Laser Applications department), Jan Kaufman (team leader of Laser Shock Peening) and Jan Smaus (LSP technologist) will be participating.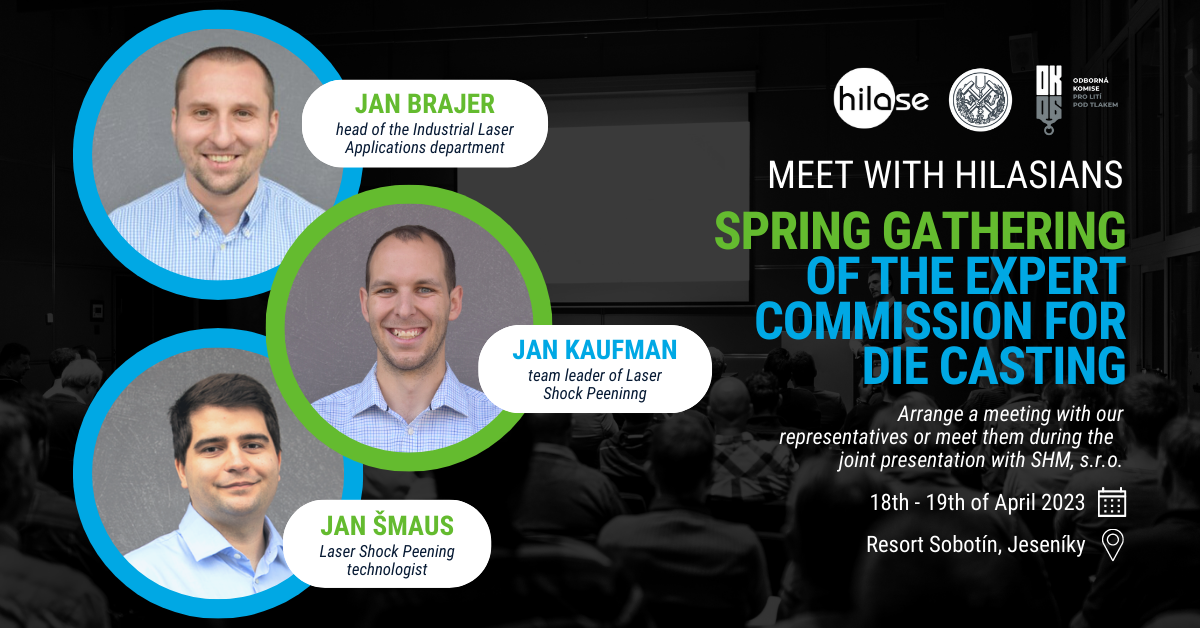 If you are interested in the topic of Laser Shock Peeninig, contact our representatives (for example via LinkedIn) to arrange a meeting. You can also meet them during the gathering programme, on the 19th of April at 9:15am alongside SHM, with which the HiLASE Centre has created the Hi-Beams spin-off. It is focused on offering innovative solutions for the preparation of industrial tools using laser technologies.
The Expert Commission, which is the organiser of the gathering, is one of the bodies of the Czech Foundry Society. As the name suggests, OK 06 focuses mainly on the casting of aluminium alloys on cold chamber machines and other methods in this field. Its main objective is to organise seminars and meetings, such as the upcoming one, to share information and experience.