Prof. Mannava, the pioneer of LSP, visited the HiLASE Centre
The HiLASE Centre was visited by Prof. Mannava, the pioneer of Laser Shock Peening (LSP) technology. It was Prof. Mannava who led the technology's transition from academia to industry and was responsible for the first industrial application, the processing of aircraft engine blades at General Electric. He is the author of more than 50 patents in the field of laser processing.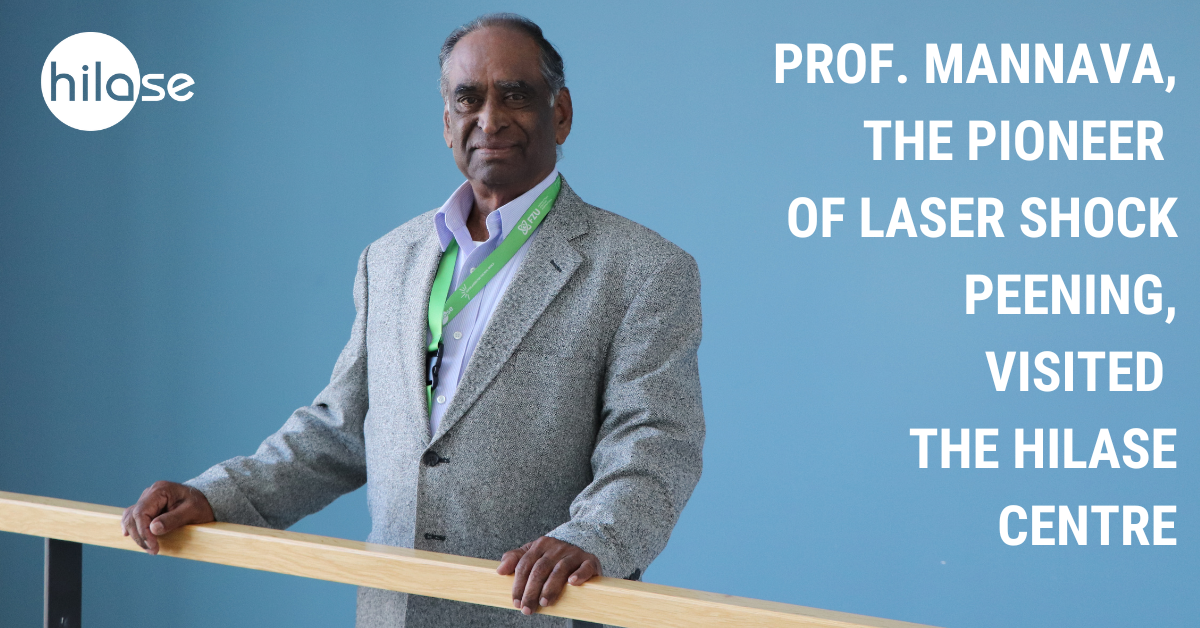 The collaboration between the HiLASE Centre and Professor Mannava has been ongoing for many years. Representatives of the HiLASE Centre (Jan Kaufman, Jan Brajer, Sanin Zulic, Marek Böhm) first completed internships under his supervision in the USA. Later, they jointly developed the technique for specific cases of processing in industry. Now we are already discussing the detailed possibilities of the technology in special cases and the valuable knowledge that Prof. Mannava has gathered during his long career is being transferred.
Laser Shock Peening technology can significantly extend the lifetime of metal components in many industries. It is particularly effective for components that have to withstand cyclic loading or are exposed to aggressive environments where corrosion cracking may occur. At the HiLASE Centre we use professional LSP stations and the unique parameters of the Bivoj laser. We provide complete services ranging from evaluation of LSP suitability for your product, through preliminary process development and generation and analysis of compressive residual stresses of your samples to LSP implementation to your production. Read more here.