Open Access to Top-Class HiLASE Centre Infrastructure!
The HiLASE Laser Center has been providing Open Access to its infrastructure for several years. Scientists from other research centres thus have the opportunity to use the facilities of the HiLASE Centre completely free of charge, all they have to do is register in the program in time and meet the required criteria. All interested parties have the opportunity to apply right now, until 15 May, 2021.
The HiLASE Centre provides top-class technological equipment, including the world's leading high energy nanosecond Bivoj laser system. In a recent test, this system was operated for an hour at a pulse energy in excess of 145 J (with a maximum of 146.5 J) in 10 ns pulses at a repetition rate of 10 Hz at a wavelength of 1030 nm! Here you can learn more about Bivoj achieving the world record.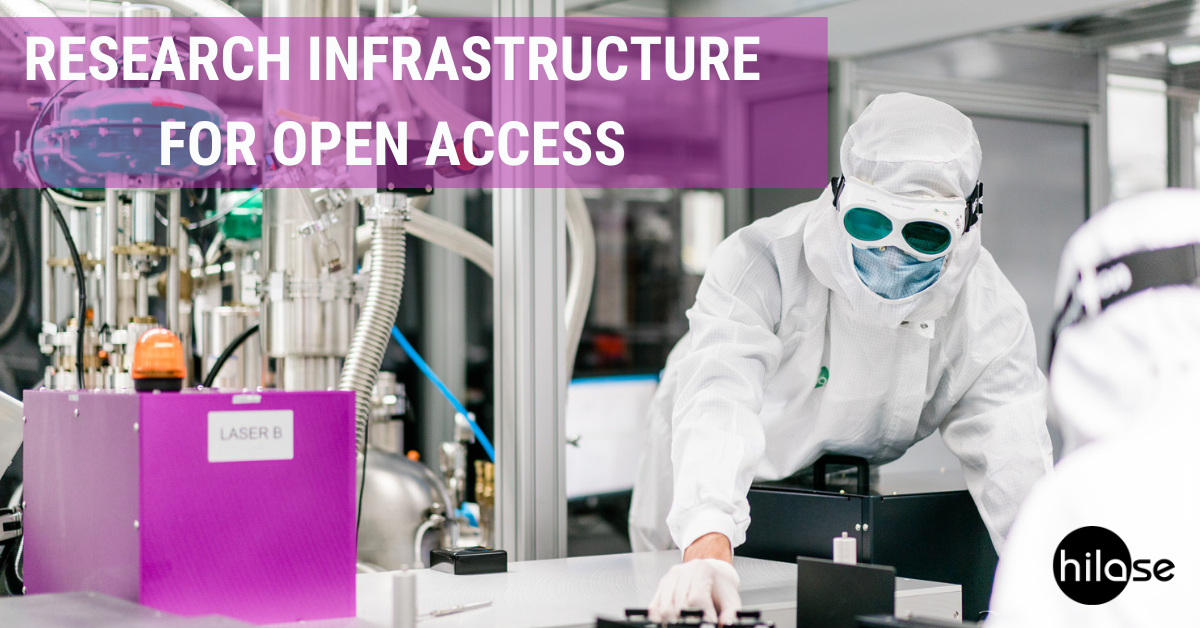 However, in the HiLASE Centre there are many more devices and technologies available within Open Access than just Bivoj laser, for instance:
– high repetition rate picosecond lasers Perla B & Perla C
– high repetition rate nanosecond DG laser
– Laser Induced Damage Threshold (LIDT) target area
– Laser Shock Peening (LSP) target area
– Laser micro-machining target area with Perla C &Pharos laser
– Scanning electron microscope
– X-ray diffractometer
– Raman spectrometer and atomic force microscope
– Laser scanning confocal microscope
In addition, the HiLASE Centre also offers spectroscopic and laser characterization of optical materials under the guidance of Dr. Venkatesan Jambunathan.
A detailed description of the research infrastructure can be found here.
For more details about the Open Access programme and current call for proposals please follow our websites.