New characterisation devices and workstations now available within Open Access
In the HiLASE Centre we use top-class characterisation devices. They are now available also to other users in the frame of the Open Access programme. The call for proposals is open until 15 May 2023.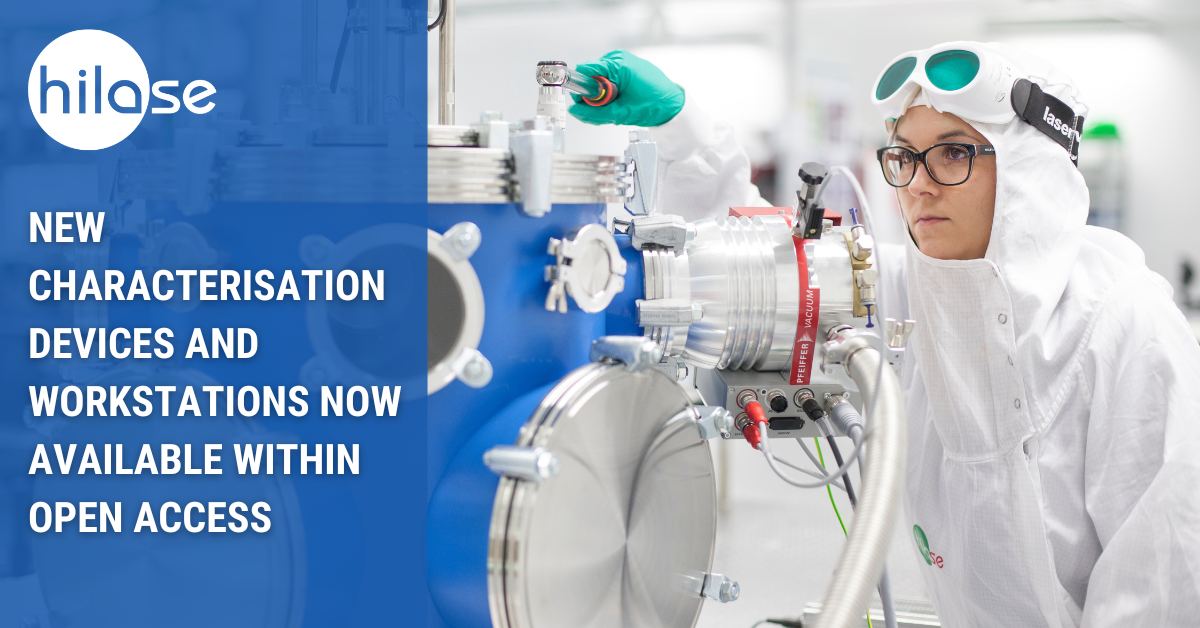 What do we have to offer? Check it out here:
New this year we offer also
PLD workstation for thin film deposition and laser ablation plume analysis – high vacuum chamber reachable to < 5×10-6 mbar base pressure; possibility to perform ablation plume spectroscopy and study ablation plume dynamics (read more);
Reflectron time-of-flight mass spectrometer (RETOFMS) combined with vacuum chamber  – detected mass range 1-5000 u for positive ions and 1-3000 u for negative ions (more here).
Here you can find further details about our top-notch infrastucture.