TECHNICAL TALKS S LSP TÝMEM ONLINE CHAT | LSP & NUCLEAR POWER GENERATION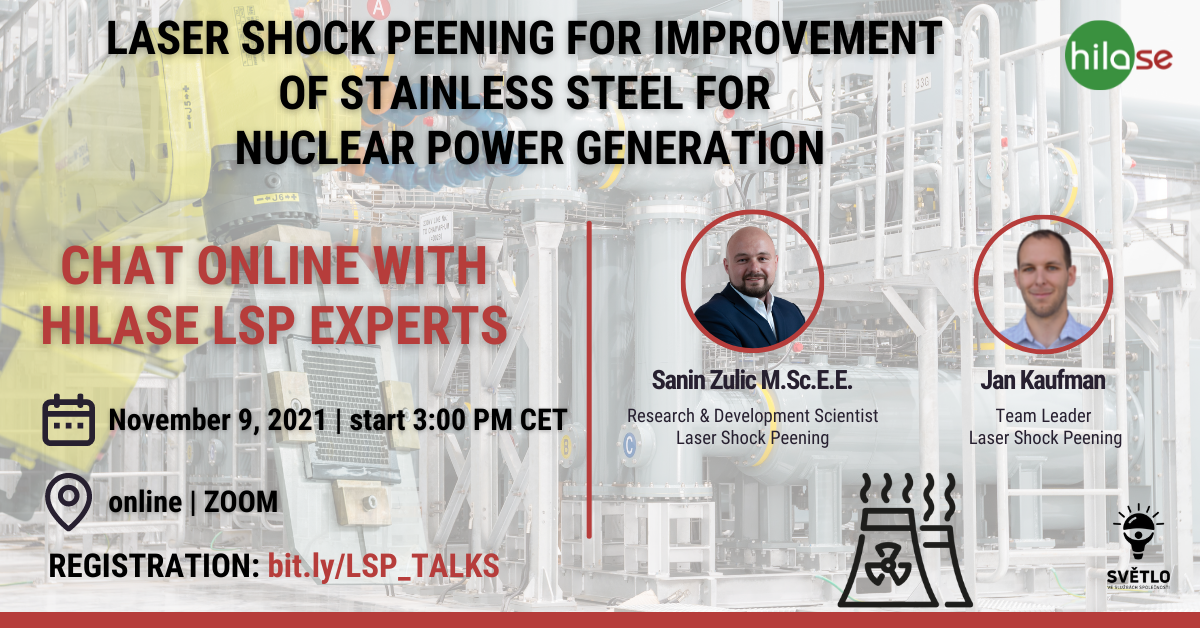 TÉMATA:
Laser Shock Peening (LSP)
Fatigue life improvement of metals used in NPPs
Prevention and Mitigation of Stress Corrosion Cracking in NPPs
Q & A session
TIP:
Přečtěte a stáhněte si technický kolateral 

LASER SHOCK PEENING FOR IMPROVEMENT

OF STAINLESS STEEL FOR 

NUCLEAR POWER GENERATION

.

Zajímají vás informace o zlepšování vlastností kovů a slitin, které se používají v jaderných elektrárnách?

Máte dotazy ohledně průmyslových aplikací laserů nebo samotné LSP technologie?
Své dotazy zašlete na communication@hilase.cz nebo je můžete vepsat přímo do registračního formuláře. Během akce Vám na ně odpovíme!